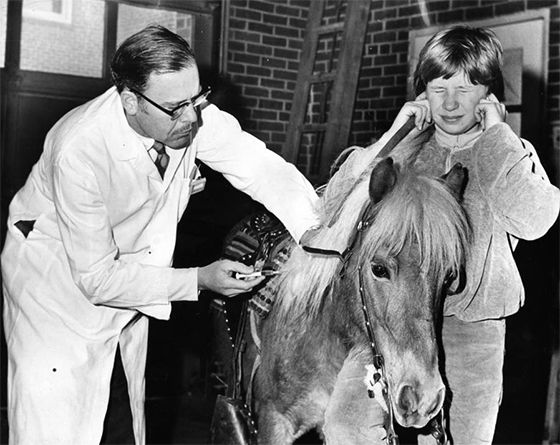 You may have heard about the much-lauded cowboys of North Philadelphia, and TUTV has a narrative to add to the history of horse-riding in the Philly city streets. Airing next week on an all-new From the Temple Student Film Vault, "The Horses of Kensington" tells the story of the children living in Kensington riding and tending to horses and ponies in the early 70s. Made by then-Temple student Charles Monteleone in 1971, the short film delivers a slice of life from the perspective of one Kensington boy and his pony.
Also included in this addition of Student Film Vault is "It Was a Dark and Stormy Night…", a short fictional film with a plot hinging on a pizza order, by David Speranza, and "Menus", by Susan Swartz, also from 1971. "Menus" features frank conversations between different groups of friends, including middle aged women discussing women's lib, young teachers talking about their jobs and dreams, and two devout Christians describing their spiritual ideals.
Tune in on Friday, February 24 at 2 and 10 p.m. to Comcast 50, Verizon 45 or online.