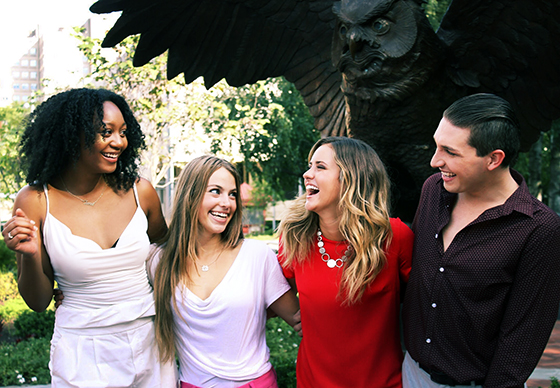 Tune in to the Season 6 finale of Temple Talk to say goodbye to graduating hosts on the last episode until Fall semester.
Morgan Kolakowski, Katie Gigler, and Toree Weaver are all graduating this Spring and moving on to greener pastures, so don't miss their last episode!
Also, hear the hosts' thoughts on Lori Loughlin's not guilty plea and Camila Cabello's acting debut in the Cinderella remake and watch a live performance by Perpetuals, a Philly-based alternative rock band.
Don't miss it! Tune in to TUTV this Tuesday, April 23 at 1 and 9 p.m.