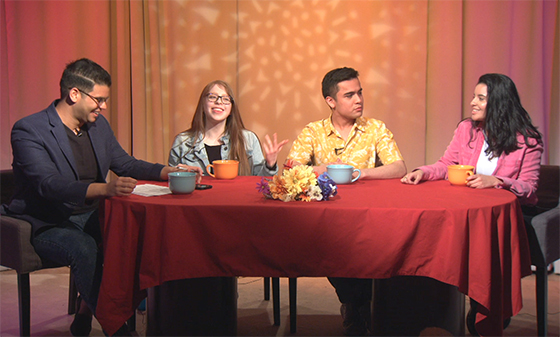 TUTV presents a solid hour of Spanish language programming this Thursday, April 18 beginning at 1 and 9 p.m. with talk show La Charla and ending with Lo Último at 1:30 and 9:30 p.m.
On the season finale of La Charla, host Rafael Logroño is joined by panelists Bibiana Correa, Luisa Suarez, and Melvin Saravia to discuss the recent college application cheating scandal involving, among others, Felicity Hoffman and Lori Loughlin; a recent study listing what millennials find most stressful (including slow wifi and losing your phone); and what the panelists see as their own biggest stressors (school and the economy). They also respond to letters asking for relationship advice from Elle magazine, and end the show with a contest.
Lo Ultimo, the Spanish-language arm of weekly news program Temple Update, airs their last broadcast of the semester, featuring Monica Logroño reporting from London on Brexit protests and more.
To watch TUTV, tune in to Comcast 50 or Verizon 45 within city limits or online everywhere.