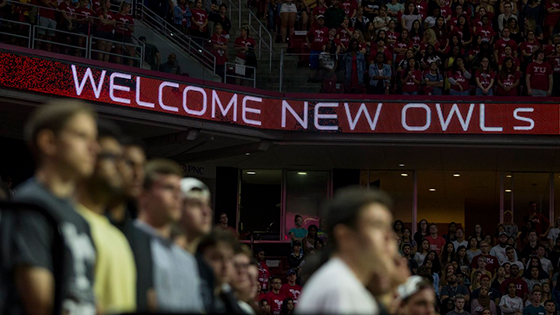 Welcome to Temple, Class of 2023! We are so excited to meet new freshmen and transfer students and invite you all to take advantage of the resources available on and off campus.
A little about ourselves: Temple University Television (TUTV) is committed to serving as a showcase for the best work by Temple students, faculty and alumni. In other words, we broadcast content produced by you! To submit your original work to TUTV, take a look at the submissions section of this website. We also feature programming produced in classes, such as Temple Update and A Broader View, so be sure to sign up for them in the future if you'd like to be featured on TUTV. And if you have any questions at all, just shoot us an email using our contact form.
Of course, the best way to learn more about what TUTV is all about is to watch our 24/7 programming! If you have cable in your living quarters, tune in to Comcast channel 50 or Verizon channel 45, depending on your cable provider. If you don't have cable, you can watch online.