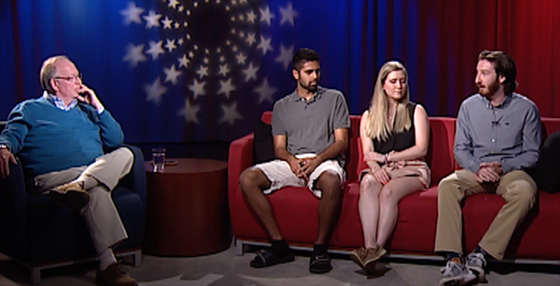 Breaking away from its usual format which features Temple seniors and juniors discussing college life, the latest episode of The Temple Experience highlights recent grads. Carli Showmaker, Asad Bokhari, and Matthew Ward, who graduated from Temple University in May 2019, are interviewed by General Manager Paul Gluck about their college experience, their life goals, and what they would tell Temple freshmen.
They also discuss what drew them to Temple and their majors, when their interest in media and production developed, and what their next steps are.
Watch the premiere this Thursday, August 22 at 1 and 9 p.m. on TUTV (Comcast 50, Verizon 45 or online).