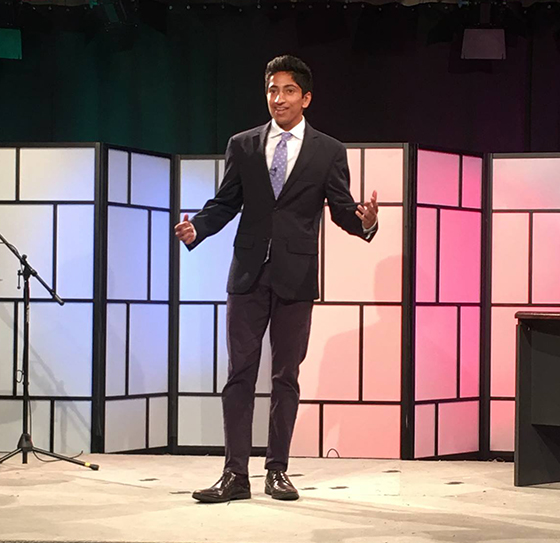 Watch the season finale of late night talk show Temple Tonight this Saturday on TUTV and say goodbye to familiar faces who are graduating seniors appearing on their last show.
Host Jay Thatchet and co-host Ava Sullivan return to present humor and hijinks along with house band Noah's Ark.
Tune in to TUTV this Saturday, May 18 at 3:30 and 11:30 p.m. to see this and more.