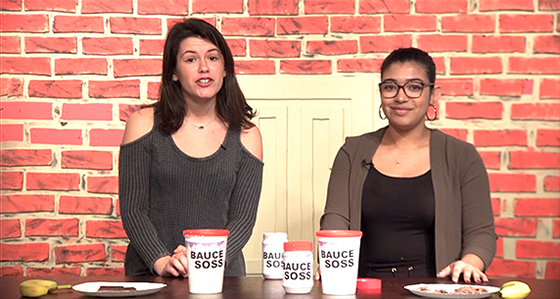 Introducing TUTV Student Project Showcase, a new program featuring a collection of original comedy shorts written, acted and directed by Temple students, premiering this Wednesday on TUTV.
Project Showcase lampoons television and media, including a spoof of a TV informercial advertising a new sauce product called "Bauce Soss," which features a review from revered "Sauce Critic" Xavier. A morning news program, a fashion talk show, and a reality dating show are also satirized.
Tune in for the premiere this Wednesday, March 13 at 2 and 10 p.m. to Comcast 50, Verizon 45, and online.