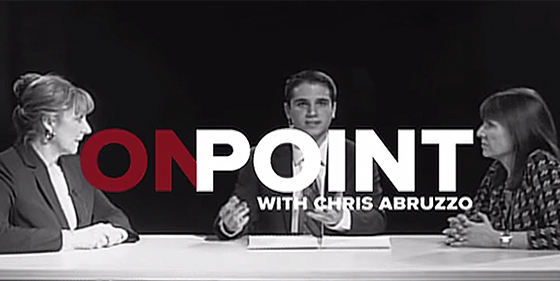 TUTV presents On Point, a no-nonsense news talk show that takes a hard, critical look at the issues that affect us all.
In the pilot episode, host Chris Abruzzo questions the conventional wisdom that compels all students to complete college. What is the value of a college education in a country recovering from recession? What base of knowledge is needed for a student to have a successful career?
To shed insight on this subject are guests Lu Ann Cahn, Director of Career Services at the School of Media and Communication, and Corinne Snell, Assistant Dean for Student Professional Development at the Fox School of Business. Topics covered include student debt, the competitive job market that awaits students post-graduation, and the general education (Gen-Ed) curriculum. Also, we hear from Temple students who share their opinions about taking Gen-Eds: Do they provide students a more well-rounded education? What is the best way to prepare college students for the real world?
To hear the answers to these and many more questions, tune in to the first episode of On Point, Wednesday April 15 at 12:30 and 8:30 p.m.