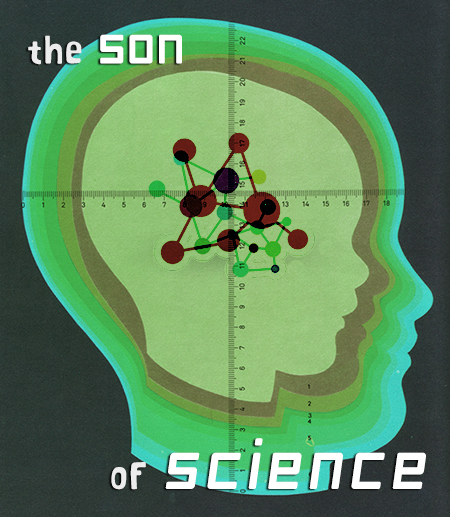 In a new episode of TUTV Table Read, Joseph Faraday, genius scientist and "temporary resident of the universe," interrupts an awards ceremony when a peer is given the Greatest Scientific Achievement Award for the production of his reality TV show featuring a him and his two clones. Being passed over for this award and his subsequent humiliating outburst causes Faraday to feel inferior and mad––mad with science! He goes rogue and creates his own cult wherein he proclaims himself the "Son of the God of Science" and begins to summon the sentient black hole that is Science, but everything goes wrong. Lady Dopamine returns and joins forces with Igor to stop the madness, even though she doesn't care the least bit about him.
Littered with pop culture references to everything from My Little Pony to NPR, "The Son of Science"  is a comedy set in space written by Temple student Sam Watson. The program stars Adam Wahlberg as Faraday, and features actors Dan McGlaughlin, Amy Frear, and Jenna Kuerzi, Joe Vallee, John Groody, and Curtis K. Case in multiple parts.
Don't miss the premiere this Thursday, September 18 at 1 p.m. on Comcast 50/Verizon 45 or watch it online. It will re-air at 9 p.m.