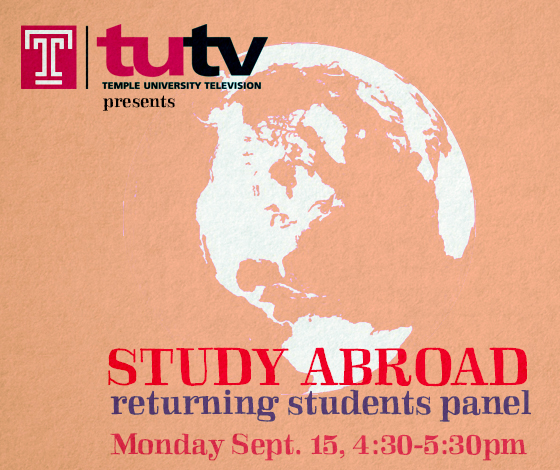 You're in luck! TUTV has partnered up with Study Abroad to present the Returning Students panel this coming Monday, September 15 in Annenberg Hall TV Studio 1.
Students who recently participated in study abroad programs will share their experiences. To learn more about these opportunities, RSVP online to attend the event.
Study abroad staff and scholarship advisor will also be on hand to answer questions.