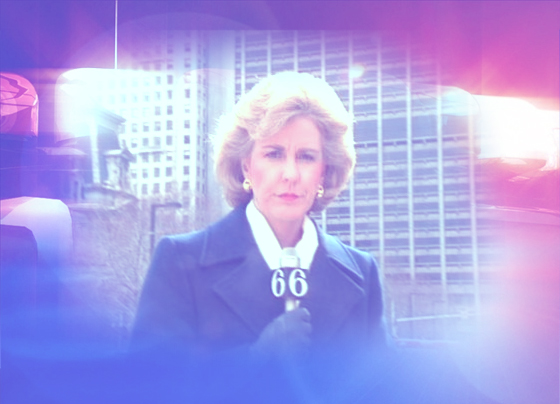 Cathy Gandolfo reported for ABC 6 Action News for 36 years before retiring in 2011. Temple Flashback catches up with Cathy to ask her about her long career in broadcast journalism Tuesday, December 10 at 11:30 a.m.
Cathy began as a news writer and part time reporter at Action News back in 1975 and went on to cover national, international, and local events including the crippling Blizzard of '96, President Ronald Reagan's historic trip in 1985 to what was then West Germany, many of New Jersey's biggest criminal cases, the life and death of Pope John Paul II, and several political conventions.
A proud graduate of Goretti High School for Girls in South Philadelphia as well as Temple, Cathy has won many awards for her work. In 2008, she was inducted into the prestigious Philadelphia Broadcast Pioneers Hall of Fame.
Now Gandolfo returns to Temple to speak with TUTV General Manager Paul Gluck of her rich experiences reporting in her hometown along with an in-depth look of how broadcasting has evolved since her start in '75.
Tune in online or on cable (Comcast channel 50/Verizon FiOs 45).