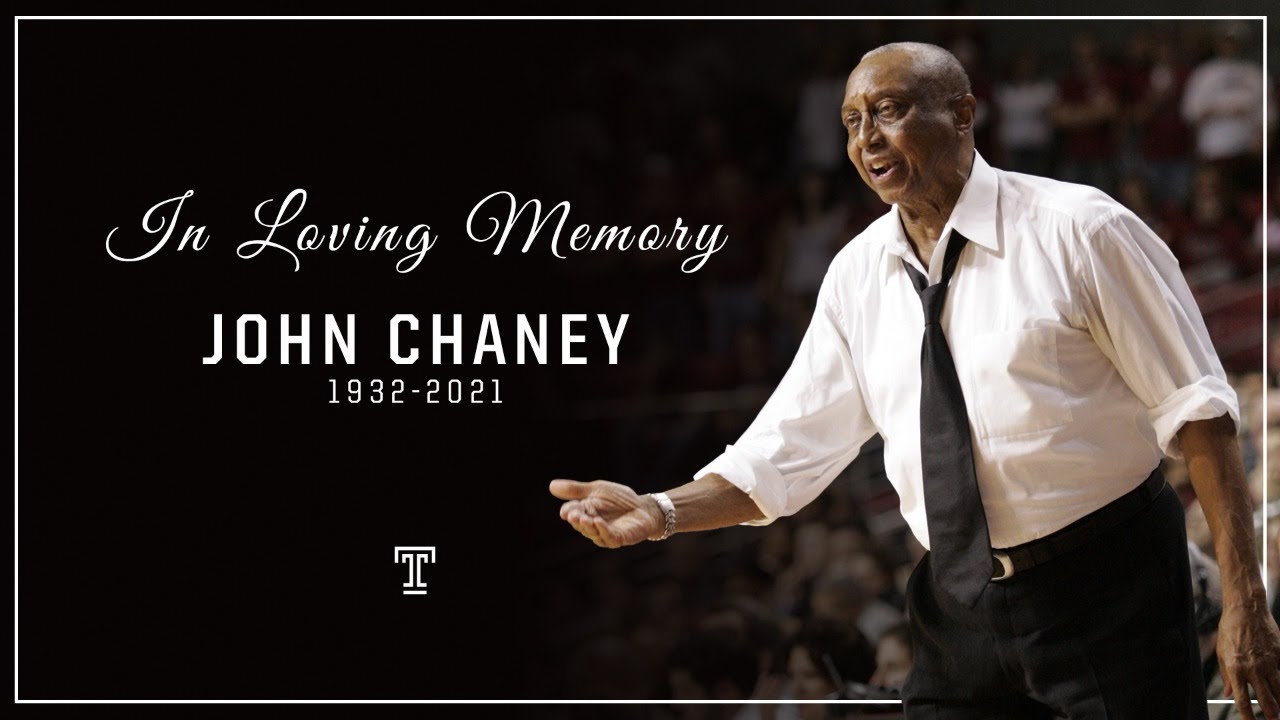 If you missed the John Chaney Memorial Service last week, catch it on TUTV this Tuesday, February 16 at noon and 8 p.m. and again on Sunday, February 21 at 1 and 9 p.m.
Temple University held memorial services on Monday, February 8 for the late Naismith Memorial Basketball Hall of Fame coach John Chaney. Chaney died on January 29, 2021. He was 89.
Chaney was the head coach at Temple for 24 years. In twenty-three of those years, Temple played in the postseason tournaments including 17 NCAA tournament appearances. Under his leadership, the Owls made five trips to the Final Eight (1988, 1991, 1993, 1999 and 2001). He completed his coaching at Temple with a 516-252 record.