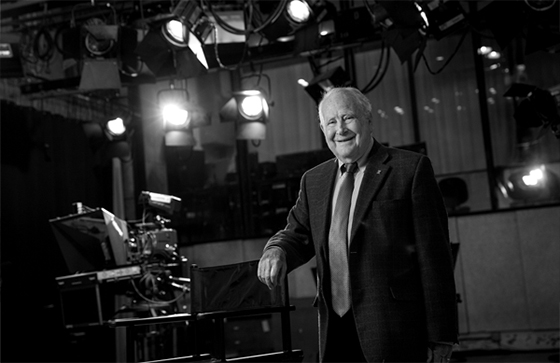 In 2018, TUTV's General Manager Paul Gluck sat down with the late, great broadcast pioneer Lew Klein for an hour-long conversation over the summer for the first in depth interview with the station since the renaming of the School of Media and Communication to the Klein College of Media and Communications.
A Philadelphia broadcast legend, long-time professor, and the namesake of the Klein College of Media and Communications, Lew Klein talked about his 60+ years as an educator, how he got his start in broadcasting, the ways in which television has changed, his role at the University over the years, and the story behind the Lew Klein Excellence in Media Awards, as well as some of his former students, including actor Bob Saget and sports announcer Merrill Reese.
Tune in to TUTV on Thursday, August 1 at 1 and 9 p.m. to watch this wide-ranging discussion in commemoration of Lew's passing last month.