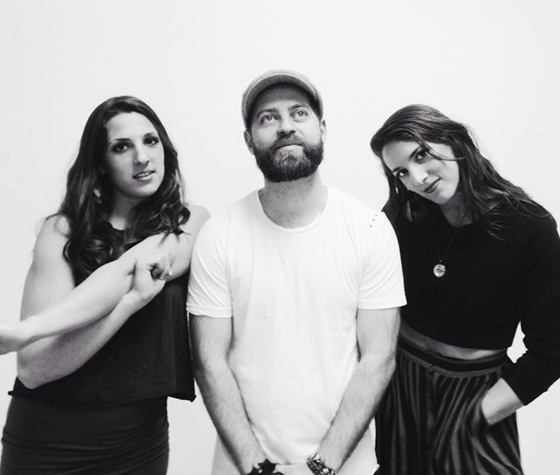 Temple's very own record label, Bell Tower Music, presents a live performance by Magda Meringue for TUTV's Live From Studio G. 
Magda Meringue is an experimental pop/jazz/alternative band rooted in Philadelphia, PA. Led by twin sisters Lauren and Jules Keller, and supported by New Orleans drummer Austen Travis, Magda Meringue melds satisfyingly dissonant vocal harmonies with an eloquent mix of global influences, including Oingo Boingo, The Clash, No Doubt, Peggy Lee, Edith Piaf, Henry Mancini, and Bob Cobert.
Tune in to TUTV Saturday, June 22 at 3:30 and 11:30 p.m. to watch their eclectic live set recorded in Annenberg Hall.