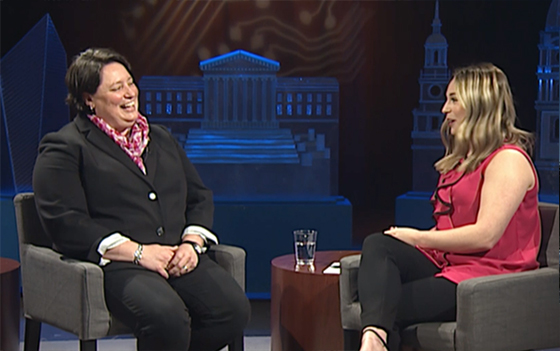 Surrounded by a seemingly endless array of media options, new technologies, and platforms, America has become a 24/7 mediated society, with Americans consuming media 11 hours a day on average according to a recent Neilsen poll. A new TUTV program, The Power and Future of Media, seeks to delve into the practical and ethical concerns of our media present as well as our media future.
Tune in for the premiere, hosted by Klein Media Studies and Production graduate student, Devlynn Deitrick, who is joined by Klein Professor Ali Castellini. Together they discuss radio and podcasts in particular.
See the premiere on TUTV this Tuesday, June 11 at 2 and 10 p.m.