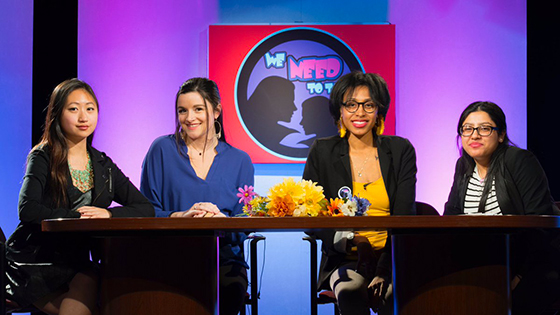 We Need to Talk is back with another episode taking a close look at topics affecting women. In this episode, hosts Tanjeen Twinkle, Jenna Song, Imzadi Davis, and Kyra Miller and correspondent Luv'En-Ya Rowland tackle dating, parenting, social media usage and safety.
The team starts the program by describing their ideal date and what they personally feel are relationship do's and don't's. Then, in light of the recent murder of a USC student who was attempting to use a rideshare service, the hosts discuss how to make sure you and your friends are safe on nights out. Later, they cover being raised by helicopter parents and how to deal with the stresses of social media.
Tune in to TUTV to see the premiere of this episode on Thursday, May 2 at 1 and 9 p.m. on Comcast 50, Verizon 45 and online.