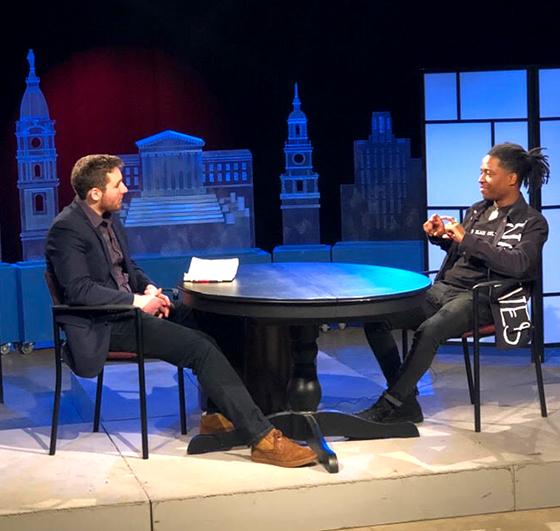 Lead singer and bass guitarist for ill Fated Natives (iFN), Bets "Palmtree b" Charmelus, visits the set of Philly Famous Podcast to discuss his band, Philadelphia, and much more. iFN has a unique sound that incorporates gritty blues, hard rock and smooth jazz, and they're especially known for their explosive live performances.
Host Greg Holdsman and Charmelus discuss the origins of the band, the spiritual quality of their live shows, the chemistry amongst the group members, what it's like to be a Black rock group in a city known for hip-hop and rap, and the peaks and valleys of the last 5 years.
Tune in to TUTV this Wednesday, April 3 at noon and 8 p.m. for a look into one of Philadelphia's most singular musical minds.