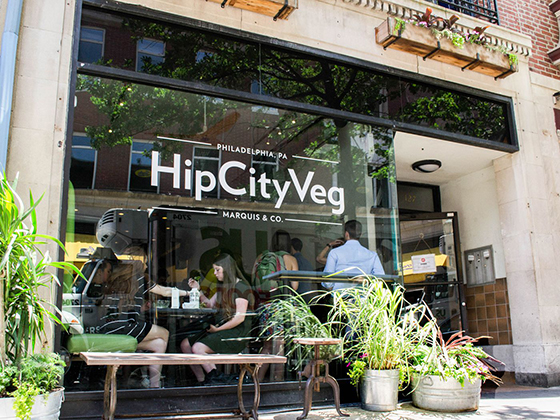 In this edition of Philly Famous Podcast, host Greg Holdsman interviews Nicole Marquis, founder/CEO of HipCityVeg–now a chain of five stores in two cities–plus Bar Bombón and Charlie was a Sinner, a cocktail lounge. All are plant-based restaurants.
Greg and Nicole have a wide-ranging discussion touching on health, business, food, and Philadelphia. Nicole discusses why she became vegan, how veganism inspired her to open restaurants, how being a mother has changed her outlook on being a woman entrepreneur, and much more in this in depth interview.
Tune in Wednesday, March 20 at 11:30 a.m. and 7:30 p.m. for an enlightening hour with a notable Philly businesswoman helping create food options in the city.