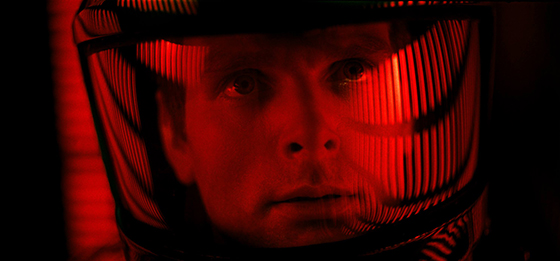 Without a doubt, 2001: A Space Odyssey is one of the greatest and most philosophical science-fiction films ever made. It has provided some of cinema's most famed icons—the monolith, the ape bone toss, the HAL-9000, the Star-Gate, and the strange hotel suite. 50 years later, 2001 is more relevant than ever as we organize our lives amidst a culture of technology and vast potential.
For the Philadelphia Jewish Film Festival earlier this year, Barry Vacker and Brooke Storms of Temple University hosted presentations, discussions, multi-media presentations, a panel discussion, film clips, and video about Stanley Kubrick's sci-fi masterpiece.
Presented by The Gershman Y, Philadelphia Jewish Film Festival, and TUTV & The Rudman Media Production Center, "2001: A Space Odyssey – A Discussion" airs on TUTV this Thursday, July 19 at 1 and 9 p.m.