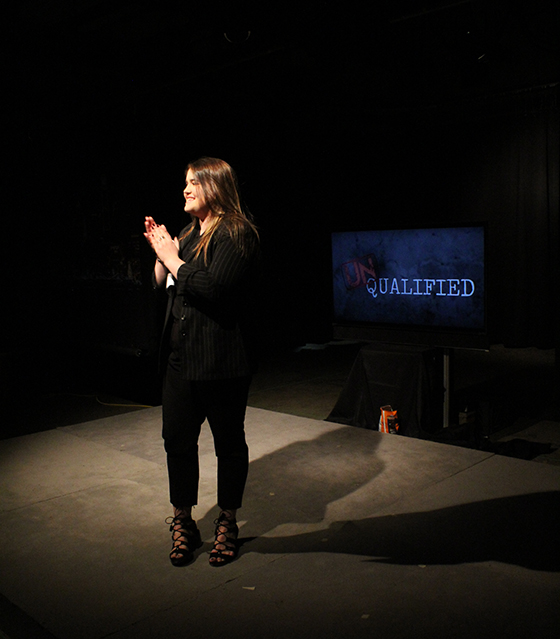 Lindsey Ferguson hosts another episode of Unqualified, a current events recap talk show in style of Full Frontal with Samantha Bee.
In this episode, Lindsey gives tips on how to survive eating dinner with your conservative parents; discusses the recent Temple Student Government election with winning group Ignite TU's Trent Reardon, the new Vice President of Services; interviews Stormy Daniels, and plays a game of "Cheesy vs Yeezy", in which participates must guess if a statement was made by either Trump or Kanye.
Tune in to TUTV Saturday, June 23 at 3 and 11 p.m. for an this all-new episode of Unqualified.