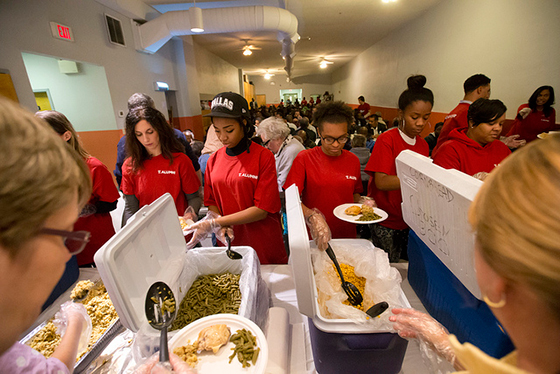 But You Considered Me tells the story and celebrates the work of Chosen 300 Ministries, a soup kitchen that hands out 100,000 meals a year to Philadelphia's homeless. The short documentary also highlights the trajectory of one volunteer, Wendell, who went from dealing drugs and fostering a drug habit, to homeless, to helping the homeless.
Student producers Erin Kantner, Steph Mettler, Angel Morales, Xueer Ren and Alex Culyba made the documentary to show how volunteering one's time to help others can change peoples' lives, including that of volunteers themselves. MSP Professor Kristine Trever Weatherston served as Executive Producer for the film.
Watch online or on Comcast 50/Verizon 45 Friday, August 21 at 12:30 and 8:30 p.m.