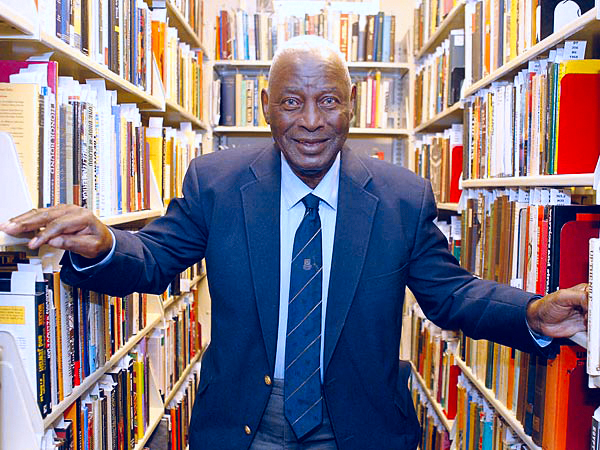 In 2013, Temple University's Blockson Museum celebrated the seventieth year of founder Charles Blockson's efforts to preserve African American history by inviting community and faculty members to gather together in celebration. Blockson himself speaks in detail about his inspiring life and what led him from dealing with segregation in Norristown to becoming an internationally recognized historian, author, academic and collector of artifacts.
Today, Blockson has amassed one of the world's largest private collections of African American history, which has been shared with the Temple community through the Blockson Museum.
Tune into TUTV Tuesday, January 14 at 12:30 and 8:30 p.m. to watch this talk, and don't miss the accompanying exhibition at the Blockson Collection, 1330 Polett Walk in Sullivan Hall, now through the spring.