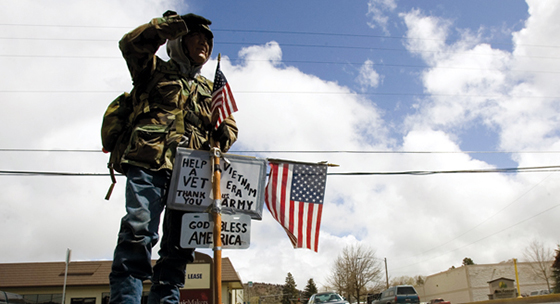 "Abandoned Heroes" highlights how many American soldiers have returned home, only to face issues of homelessness, neglect by the Department of Veterans Affairs and other closed doors from the country they had put their lives on the line to serve. In particular, the film focuses on the story of Alyce Hutchinson and her son, Steven Campbell, who developed cancer after returning from Operation Dessert Storm, only to have the VA say there was nothing wrong with him.
Director David Block is legally blind but that hasn't stopped him from completing seven  independent documentaries.  As a freelance journalist, he has had over 1,500 articles published in a variety of publications including the New York Times and Philadelphia Inquirer. Block is currently earning his Masters' Degree at Temple., where the Journalism department recently awarded him the David the Lori Schipper Scholarship for Distinguished Achievement in Journalism.
Watch this documentary on May 19 at 12:30 and 8:30 p.m. on Comcast 50, Verizon 45 or online.