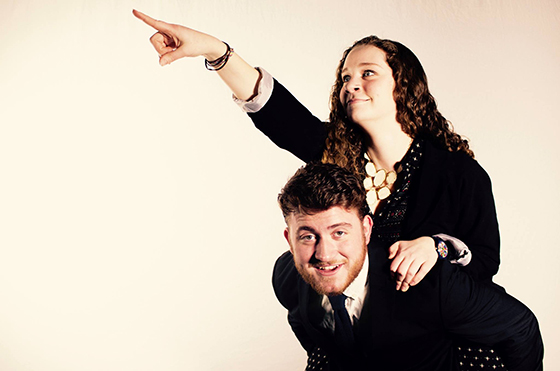 Temple Tonight welcomes new host Jimmy Williamson plus episode guests student blogger Brandon Kane and musical guest Giancarlo Pignetti in the season premiere.
Temple Tonight is Temple University's first, only, and by extension, best late night talk show. Host Jimmy Williamson takes a humorous look at world news and happenings on campus, with help from sidekick Bridget O'Hara, correspondent Teresa Tham, and a slew of characters like Frat Guy Todd and Paul, The Comedian with No Life Experience. Temple Tonight also welcomes interesting guests and musical acts from Temple's campus and Philadelphia at large.
Watch TUTV this Friday, March 7 at 3:30 and 11:30 p.m. on Comcast 50, Verizon 45 or online.