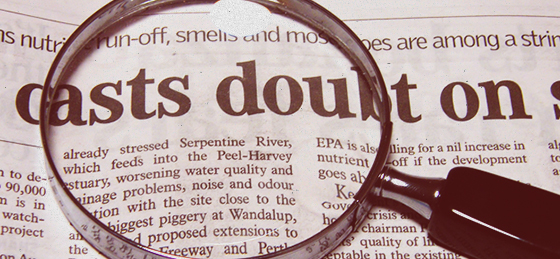 With the proliferation of fake news stories throughout and since the election, the question arises, how do you figure out what's true and what's false? It seems the solution that's most often discussed is that the reader–you–must do the research to conclude one way or another. However, this solution doesn't seem realistic, as most people won't have time to dig further for every news story. So, what do we do about fake news: how do we recognize it? combat it? eliminate it? And who is responsible for it?
Larry Atkins, author of Skewed: A Critical Thinker's Guide to Media Bias, and Jeff Jubelirer, a corporate public relations specialist, join host Sherri Hope Culver to answer these questions and more.
Watch this new episode of Media Inside Out on Wednesday, February 15 at 12:30 and 8:30 p.m. on TUTV.