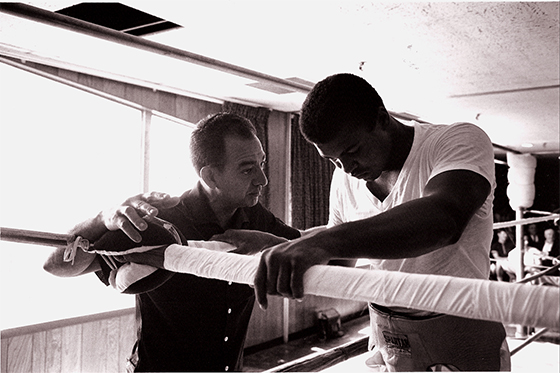 Muhammad Ali: Made in Miami explores the critical role that Miami played in the evolution of one of the most significant cultural figures of our time, Muhammad Ali. It combines original footage with interviews of Ali confidantes Angelo Dundee (his trainer) and Ferdie Pacheco (his fight doctor), Ali's Miami neighbors, former Overtown residents, and sportswriters and photographers who covered the young phenom, as well as such nationally recognized figures as best-selling Ali biographer Thomas Hauser, Pulitzer Prize-winning journalist David Remnick, and Columbia University historian Manning Marable.
The film also includes a consideration of Ali s friendship with Malcolm X, his famed encounter with the Beatles, his dramatic victory over heavyweight champion Sonny Liston, and his subsequent refusal to fight in the Vietnam War, all episodes of which played out in Miami.
Watch it on TUTV this Wednesday, February 8 at 1 and 9 p.m.